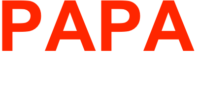 Parade Application
---
Parade Application Closed
---
Want to Build and Enter Your Float?
Click to learn more about rules, best practices, and resources to help you.
Parade applications for the 2023 Closed
Thank you for your interest in participating in this year's Pacific Palisades Fourth of July Parade, produced by PAPA and our parade coordinator, Pageantry Events.
Our parade accepts entries for musical units, equestrian groups, floats, marching units and vehicles from applicants in the local area and visitors. All entries must be approved by the Parade Committee. Any deviation from parade rules and requirements (detailed below), must be approved by the Parade Committee prior to the acceptance of the parade application. The Parade Committee has the sole authority to approve or decline any application, at its sole discretion, for any reason. All decisions of the Parade Committee are final.
Cost to Participate
In order to defray the cost of the July 4th entries, all entries other than musical units and equestrian units will be charged, as follows:
Commercial Entries (for-profit business) $750
Sponsors (basic level) $750
National/Regional Non-Profits $500
Local (Palisades area) Non-Profits $250
Palisades Service Organizations $100
Individual family entries, neighborhood floats: $25
All others, please contact the organizers at palisadesparade@gmail.com. Please note, while we appreciate everyone's interest in participating in the parade, only convertible vehicles that are able to transport parade participants are being sought.
The above-referenced cost is per organization, and organizations that share entries shall each be charged the full amount applicable to that entity.
Any entry that displays a for-profit business' name, logo, or personnel shall pay the Commercial Entry cost. PAPA as the sole right to determine which rate an entry shall pay.
Payment must be received in advance of the Parade, no later than June 10th, by check mailed to PAPA, PO Box 1776, Pacific Palisades, CA 90272, via Zelle to palisades4th@gmail.com or via credit card (including applicable processing fees) at PayPal »
Parade Application
Before completing the application form, please review the following information regarding parade entries:
All participants shall abide by local, state and federal laws, including but not limited to civil regulations and criminal statutes.
Health & Safety regulations and protocols in effect on July 4th must be followed at all times
All participants must be uniformed, costumed, or appropriately attired
The Parade Committee does not accept entries advocating specific political or social viewpoints
FORWARD motion must be maintained at all times along the parade route. Penalties will be enforced for stopping along the parade route and in the announcing areas for longer than 60 seconds.
AT NO TIME IS ANY UNIT ALLOWED TO HAND OUT OR THROW ANYTHING ALONG THE PARADE ROUTE
No loud noises that interfere with other units is permitted
No display weapons of any kind may be carried in the Parade without the consent of PAPA
All entries must fit a classification, and pay the related fee
The Parade Committee accepts no responsibility for false statements made by applicants, entrants, attendees, volunteers, directors or other people
All equestrian units and motorized entries must supply a certificate of insurance at the time of application, valid through July 5
Drivers of vehicles and motorized units must submit a copy of the driver's license for the driver(s) of the vehicle(s), valid through July 5.
Floats must be self-propelled or towed if permission is provided in advance by PAPA
No one under the age of 9 will be permitted to participate without an accompanying guardian. Parents and guardians of those under 18 years old accept full responsibility for their children, and release PAPA for any liability
Violations of any of the above rules is grounds for disqualification and removal from the parade
Arrival Times
Parade participants shall check-in at Via de la Paz and De Pauw Street beginning at Noon. To access the Check-In Station, take Radcliffe Avenue to De Pauw Street and avoid the parade staging area and road closure of Via de la Paz.
Parade entry check-in opens at Noon and closes at 1:30pm
Parade entries must be in position by 1:45 p.m.
Equestrian units must be in position by 1:15 p.m.
Parade will start promptly at 2:00 p.m.
For further information, please contact us.
---

---
Tuesday, July 4th 2023

---